Catholic Religious Education Materials
Journal Press publishes a variety of CATHOLIC Religious Education materials for use with ALL AGES. These resources are available as black-line reproducible MasterSets which
include permission to duplicate.
Ready-to-Print
Black-line Master Sets
View JP II Resources'
"Off-the-Net" Master Sets:
Online Master Sets
(click above for descriptions, samples, and download information)
Reproducible MasterSets available for IMMEDIATE delivery to your computer.
All MasterSets are also available as bound hard copies.
The Catechist Journal, 2015-2016
ORDER EARLY for Catechetical Sunday, September 20, 2015.
Advent & Christmas
Sacraments Resources
(Baptism, Eucharist, Reconciliation, Confirmation)
Bible Study Resources
Communication Resources
InService for Teachers & Catechists Sets 1 to 9
(Educational Methods and Practices)
InService for Teachers & Catechists Sets A to F
(Theological Topics for Catechists' Perspective)
Lectionary-Based Resources
Lent & Eastertime
Parish/ School Resources
Prayer Resources
Pre-School/ Kindergarten Resources
RCIA Resources
Spanish Language Resources
Teacher & Catechist Resources
Youth Ministry Resources
(Download & Print) Specials Order Form
Appreciation Resources
(See Lapel PINS at right)
Journal Press offers an exclusive and unique line of Cloisonne Lapel Pins for Recognition, Appreciation, and Mementos.
Each Lapel Pin is:
-- gold-plated brass with military clutch clasp
-- an original design using three or more colors
-- beautifully appointed; durable
-- ideal for men, women, teens, and children
-- individually wrapped in poly bag
-- distributed only through JP II Resources.
Actual size of each pin is approx. 1 square inch.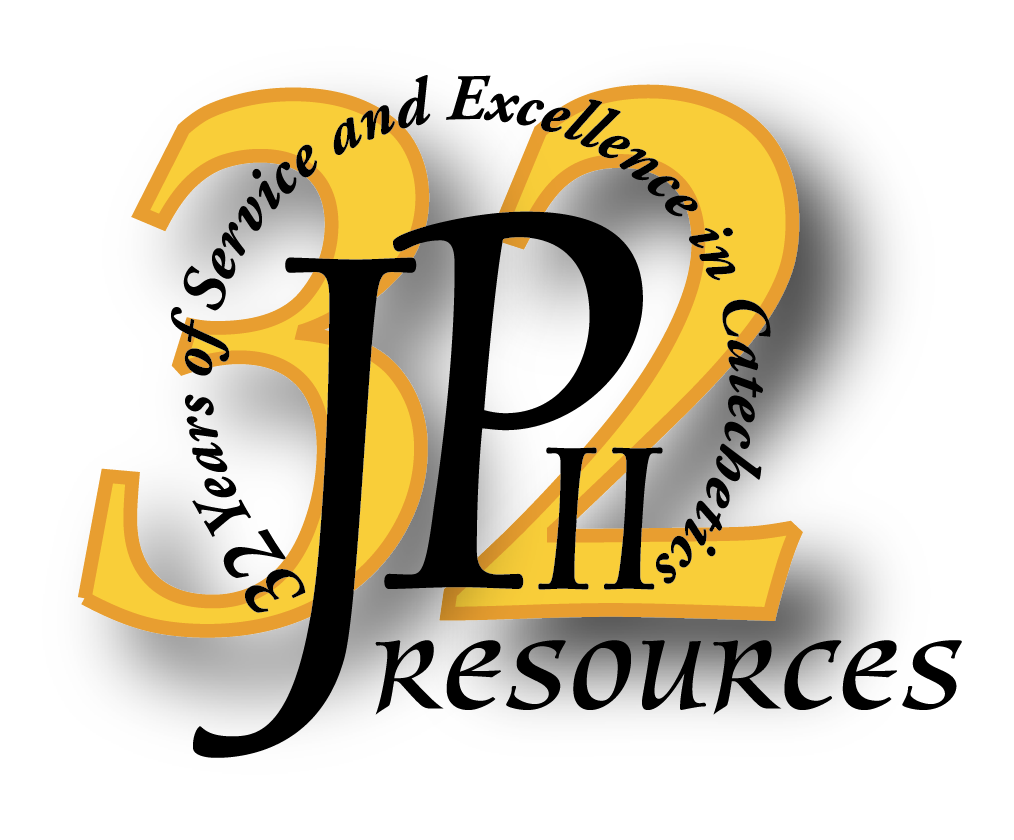 To ORDER Blackline MasterSets, Journals, or Cloisonne Lapel Pins:

Write: JP II Resources, PO Box 1214, Linden, NJ 07036

e-mail: click on

Phone: 908-862-4804 Toll Free Fax: 866-756-2145